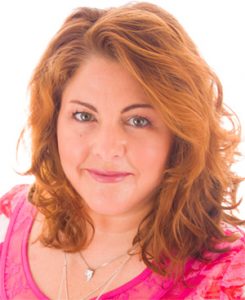 I'm a freelance English to Swiss-German translator, residing in the Zurich region of Switzerland. Having been born and raised in the German part of Switzerland by a Swiss father and a Spanish mother, I grew up bilingually (German/Spanish) and developed a keen interest in languages from an early age – I speak fluent German, English and Spanish, conversational French and Italian, a tiny bit of Russian and have recently started learning Hebrew – a challenge I am enjoying enormously.
I lived in Southern England for many years, and among others, I worked in marketing in the banking and finance sector in London for more than 8 years. This gave me an in-depth knowledge of the financial sector and its terminology in English and German, and British culture in general. Britain is a home from home for me and I frequently go back to see friends and relatives.
I obtained the Diploma in Translation from the Chartered Institute of Linguists (CIOL) in the UK and became a member in 1998. I am also a Qualified Member of the Institute of Translation and Interpreting. After working as a part-time freelance translator for a few years, I went full-time in 2004. Initially, this was primarily focused on the banking and finance sector. Over the years, however, after focusing more and more on the Swiss variety of German, this has expanded to other sectors such as tourism, furniture manufacturers, beauty products, charities, consumer research, car manufacturers, and others.
Apart from languages, one of my big passion are animals. I therefore spend as much of my free time as possible helping animal protection organisations such as the amazing NetAP (Network for Animal Protection) and Lucy's UK Donkey Foundation (for the latter, I look after the website, newsletter, Facebook page and any other marketing related activities on a voluntary basis). Incidentally, it is Lucy's UK Donkey Foundation or rather Lucy Fensom's amazing work helping and rescuing abused equines in Israel and the Palestinian Territories, and my visits to the sanctuary in Israel, which got me interested in the Hebrew language.